PRODUCT INFORMATION
Business Pricing
CUSTOMER REVIEWS
PRODUCT INFORMATION
Trust Kensington, the choice of IT professionals, to help protect the sensitive information on your MacBook 12-inch and reduce the chances of wandering eyes viewing confidential data on your screen. MP Series Laptop Privacy Screens limit the field of vision to +/- 30 degrees so a person off to the side only sees a dark screen. They are easy to attach or remove with the innovative magnetic strip. The reversible privacy screens also use a low reflective coating to reduce glare, and they filter out harmful blue light by up to 22 percent.
Integrates seamlessly with your MacBook's screen by attaching to the magnets which already built in to the MacBook's frame
Limits viewing angle to +/- 30°, hiding personal or confidential information from anyone trying to look from the side
Reduces harmful blue light by up to 22%
Low reflective coating reduces glare and improves clarity
Reversible with matte and glossy viewing options
Seamless Magnetic Integration
The MP12 Privacy Screen conveniently and seamlessly attaches to the frame of your MacBook screen. The magnetic attachment eliminates setup time and removes the need to use any potentially-damaging adhesives.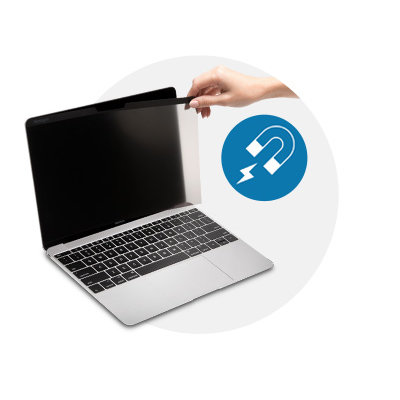 Sleep Mode Supported
When you close your MacBook with the privacy screen on, there will be a minimal gap that still allows your laptop to enter sleep mode.
Limited Viewing Angle
Narrows the field of vision on the screen to +/- 30 degrees, helping you keep the information on your screen private and reducing the chances of a visual data breach, which is important both in the office or in a public setting.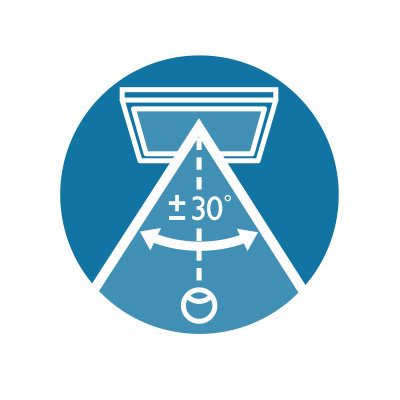 Blue Light Reduction
Filters out the harmful rays by up to 22%, easing eye strain and reducing the chances of blue light interrupting your natural sleep patterns.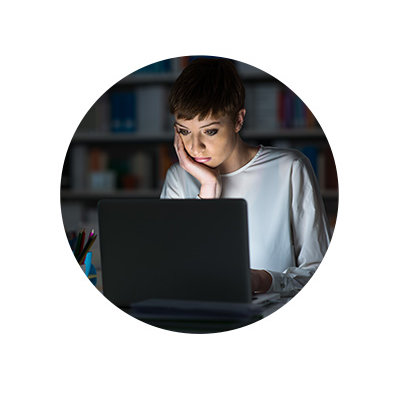 Low Reflective Coating
Reduces glare from any outside light sources that can interfere with your viewing clarity.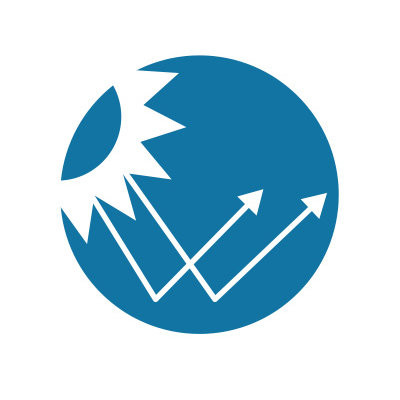 Business Pricing
Looking to place an order of 25 units or more for your organization? Simply fill out the form below, and someone on our team will be in contact shortly.