PRODUCT INFORMATION
Business Pricing
Spec
CUSTOMER REVIEWS
PRODUCT INFORMATION
When it comes to contemporary style for the modern young professional, the LM150 Backpack has all the elements for success. Padded pockets allow you to safely store your laptop and tablet in snug sections to keep them from shifting around while you're on the go. There's plenty of room for all your accessories, with a variety of pockets that let you store your items. A specially designed pass-thru at the top of the backpack is perfect when you want to listen to music. Simply stow your device inside the backpack and run your earbuds through the hole so the cord stays inside your bag. There's also ergonomic cushioning on the back so you can carry a fully loaded backpack with less stress.
Padded storage pockets for up to a 15.6" laptop and a 10" tablet
Extensive accessory storage
Earbuds pass-thru for convenient cord management
Quick access front and side pockets
Hidden pocket to help secure valuables you want out of sight
Ergonomic back cushion and shoulder straps
Padded Device Pockets
Allows you to store up to a 15.6" laptop and a 10" tablet so they're securely stowed away and won't shift around when you're on the move, helping keep the weighting stable and consistent.
Extensive Accessory Storage
Even with your devices inside the backpack, there's still plenty of room for a variety of items you might need to carry along so you're prepared to take on the workday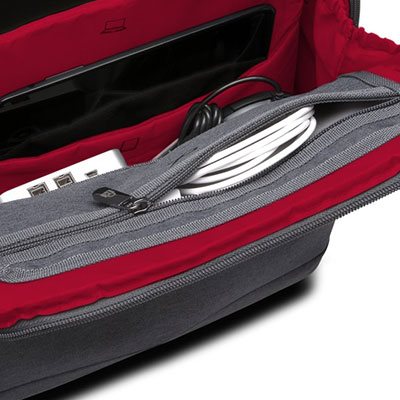 Earbuds Pass-Thru
Specially designed opening allows you to cleanly run your connected headphones from your device inside the backpack out near the top so you can listen to music or podcasts more comfortably without worrying about the cord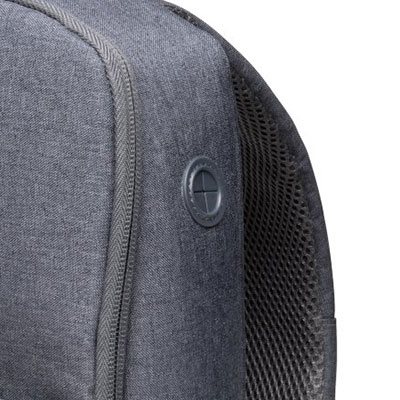 Quick Access Pockets
The perfect place to hold your keys, a wallet, a smartphone or other small items that you want to be able to get to fast without having to dig through your backpack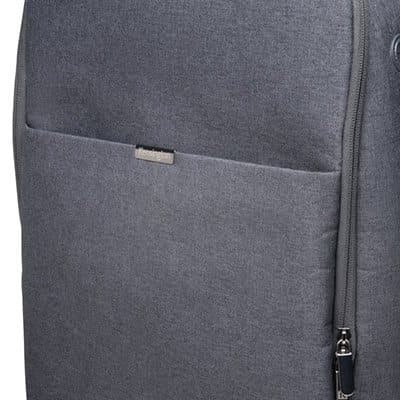 Hidden Pocket
The ideal place to stash your more valuable items that you'd like to help keep out of view and make it more difficult for prying eyes to find in your bag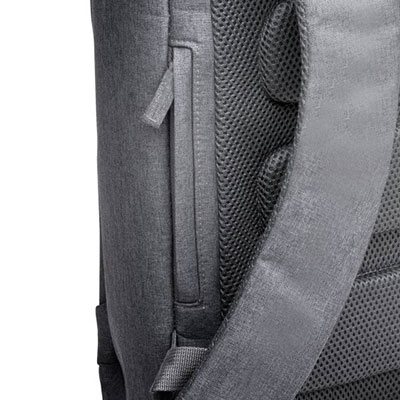 Ergonomic Cushioning
Strategically placed padding on the back, along with padded shoulder straps, create a smooth carrying experience even when the backpack is fully loaded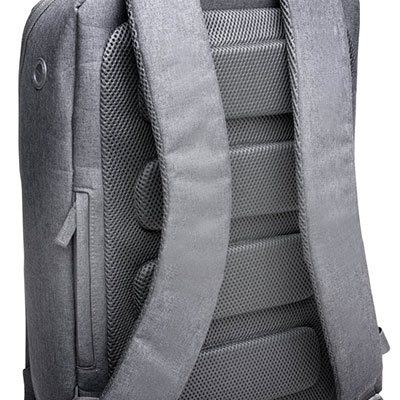 Business Pricing
Looking to place an order of 25 units or more for your organization? Simply fill out the form below, and someone on our team will be in contact shortly.

Spec
Backpack
Laptops
Cool Grey
15.6"/39.6cm
3 years