PRODUCT INFORMATION
Business Pricing
CUSTOMER REVIEWS
PRODUCT INFORMATION
The SmartFit Conform Back Rest takes sitting comfort to a new level, with patented back support technology that works in nearly any type of chair. The SmartFit System allows you to customize the height of the back rest to your personal comfort color for maximum support for your spine and lumbar. Ventilated back panels conform to your body type through four independent springs that articulate when you shift your posture. And because the panels are ventilated, it dissipates heat to keep your back cool and dry throughout the workday.
SmartFit System lets you measure, adjust and fit the back rest to your ideal comfort color setting
Height adjustable for customized lumbar support
Independent springs conform to fit your body shape and articulate with your posture
Ventilated supports keep the back cool and dry
Easily remove fabric cover to machine wash when needed
SmartFit® System
Allows you to select your ideal, personal height setting using the color-coded fitting chart so you can set your back rest in a position that provides the most comfort and support for your spine and lumbar.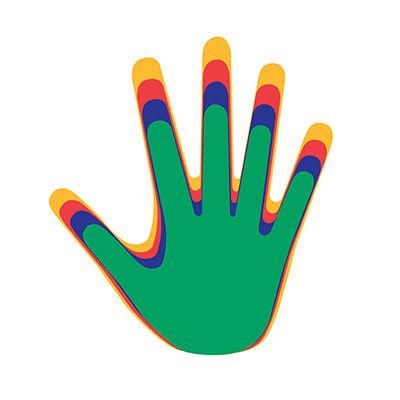 Height Adjustable
Slide the base up or down to your comfort color to set your back rest at the ideal height, providing the maximum comfort and support for your spine and lumbar while sitting in a chair.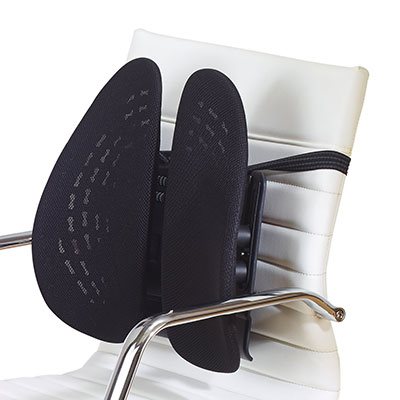 Four Independent Springs
Conform to your body type and articulate with any subtle movements in your posture so you always have great support to leave your back muscles more relaxed.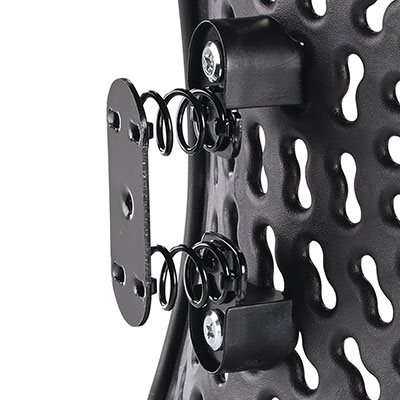 Ventilated Supports
Dissipates heat when you sit in the chair for long periods of time, keeping your back cool and dry for a more comfortable sitting experience.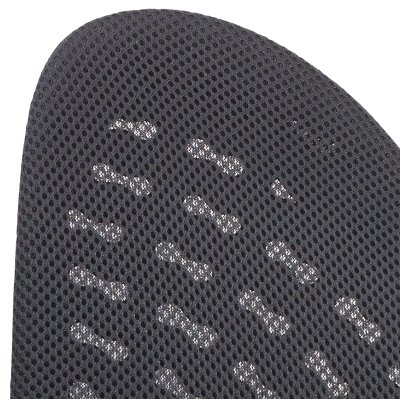 Removable, Washable Fabric
Simply slide the covers off the supports and place them in a washing machine in case of accidental drink or food spill, or you just when to freshen up the fabric.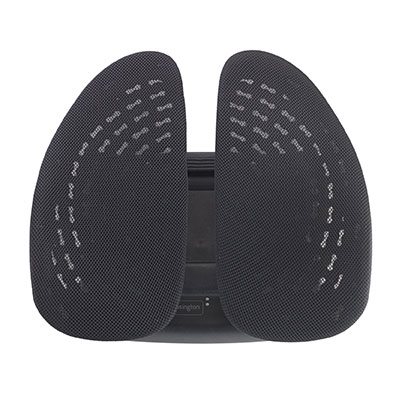 Business Pricing
Looking to place an order of 25 units or more for your organization? Simply fill out the form below, and someone on our team will be in contact shortly.