PRODUCT INFORMATION
Business Pricing
CUSTOMER REVIEWS
PRODUCT INFORMATION
When you need to lift your laptop up to eye level, there's no better ergonomic solution than the SmartFit Laptop Riser. Kensington has been a leader in ergonomics for more than 20 years and the laptop riser features the SmartFit System, which allows you to find your personal height setting for optimal comfort to reduce neck and back strain while you work. It also utilizes Zero Footprint mounting so you can mount a compatible Kensington universal dock underneath the laptop platform, keeping your desktop less cluttered.
SmartFit® System allows you to find your personal comfort colour for optimal ergonomics
Four available height settings
Zero footprint mounting allows you to mount a compatible Kensington universal dock under the laptop platform
Cable management under the laptop platform helps neatly route cords
Anti-skid pads keep laptop firmly in place
Kensington Security Slot available on both right and left legs
Compatible with laptops up to 15.6" and 3.5kg.
SmartFit System
Allows you to select your personal height setting using the included colour-coded fitting chart so you can set the riser at your personalised height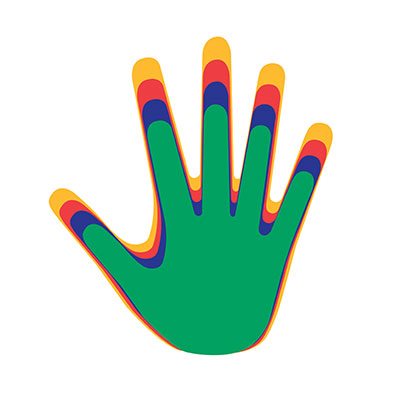 Height Adjustable
Raise or lower the platform to your custom height, placing the laptop screen at eye level which helps ease neck and back discomfort while working at your desktop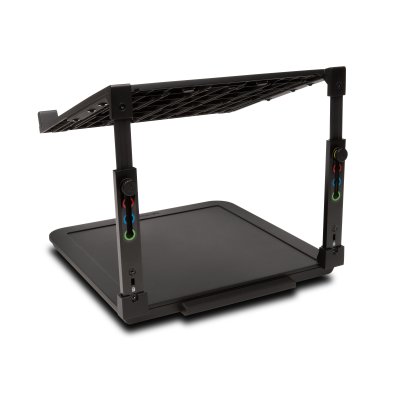 Zero Footprint Enabled
Allows you to mount a compatible Kensington universal docking stations under the platform, which is ideal for desktops with limited space
Cable Management
Unique design under the laptop platform allows you to route cords in a clutter-free way, producing a cleaner desktop experience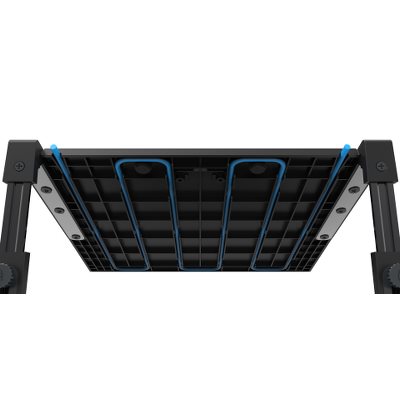 Anti-Skid Tilt Design
Ideally angled so any laptop up to 15.6"and 3.5kg is cradled in stability on the platform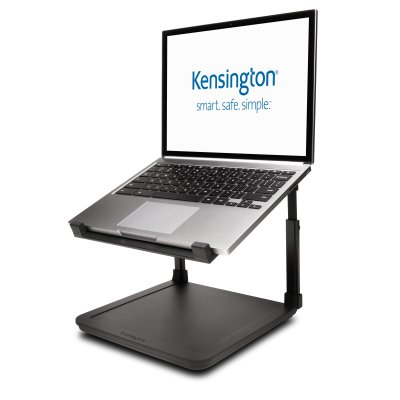 Kensington Security Slot
Add a ClickSafe® or MicroSaver® lock to either the right or left leg of the stand to lock it down and keep the riser safe from theft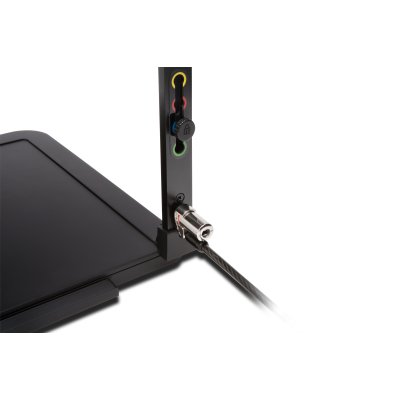 Business Pricing
Looking to place an order of 25 units or more for your organization? Simply fill out the form below, and someone on our team will be in contact shortly.