PRODUCT INFORMATION
Business Pricing
CUSTOMER REVIEWS
PRODUCT INFORMATION
As more tablets are deployed into classrooms, businesses and retail spaces, providing a convenient and secure storage location is becoming a big need. Luckily, Kensington has the perfect answer with the new Charge & Sync Cabinet — Universal Tablet. With space for up to 10 tablets including iPads, Galaxy Tabs, Kindles and more, the cabinet is the perfect place to charge the tablets after everyone has gone home for the day so they're powered up and ready in the morning. Plus, with adjustable drawers, each bay can accommodate tablets in a protective rugged case. Stack up to three cabinets and you've got storage for up to 30 tablets in one classroom. A tamper-resistant, retracting front door offers security with customised key access, and the included mounting plate or cable lock keeps the cabinet in place.
Holds up to 10 tablets for secured storage, charging and syncing
Stack up to 3 cabinets and sync up to 30 tablets with a separate USB hub
Adjustable shelves allows for tablets in their protective rugged cases
Can hold iPads, Galaxy Tabs, Kindles, and other iOS and Android devices
Secures to table with mounting plate or cable lock
Tamper-resistant, retracting door opens wide for easy access
Built-in cooling fan to avoid overheating charging tablets
Individual lock keys included. Master Access keys can be ordered
Dimension on the Cabinet: 430 (H) x 400 (W) x 350 (D) mm
Spacing for each of the slots: 28 (H) x 242 (W) x 280 (D) mm
Ample Storage
Keep up to 10 tablets in the cabinet where they can be securely stored for charging and syncing, even when protected in a rugged case. Three cabinets can be stacked to boost capacity up to 30 tablets.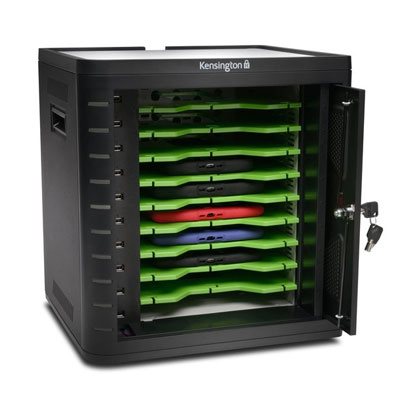 Universal Design
Individual drawers can hold an iPad, Galaxy Tab, Amazon Kindle, or numerous other branded devices. The bay height can be adjusted to accommodate tablets and cases of differing thickness.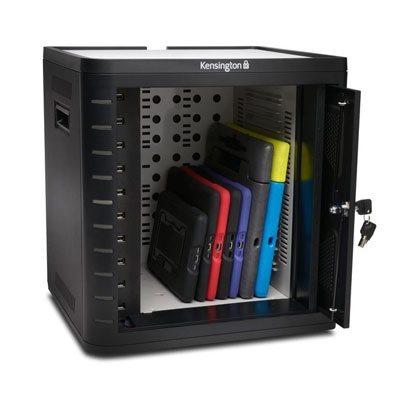 Tamper-Resistant Door
Complete with a genuine Kensington lock, the front door swings wide and retracts for easy access to cabinet interior.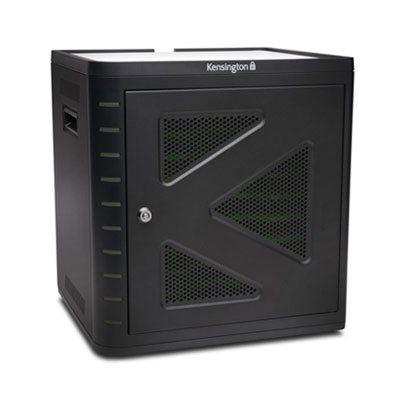 Cooling Fan
The integrated fan automatically switches on and dissipates heat as tablets start to warm up during the charging cycle, preventing overheating and damage.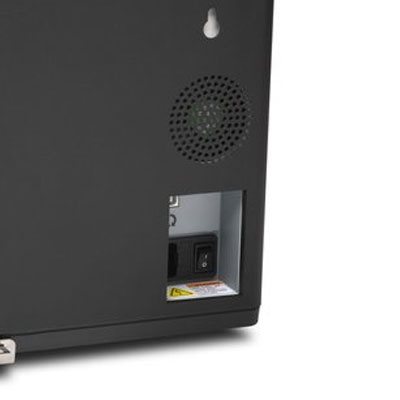 Secure Placement
The cabinet can be locked down to a table or desk using either the mounting plate or Kensington cable lock.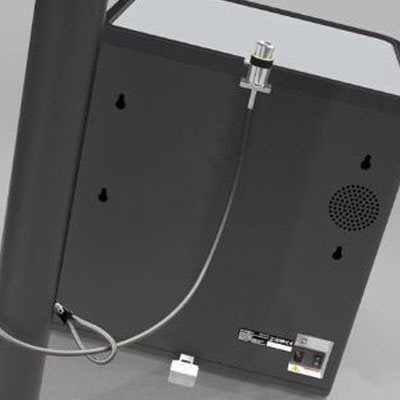 Business Pricing
Looking to place an order of 25 units or more for your organization? Simply fill out the form below, and someone on our team will be in contact shortly.