PRODUCT INFORMATION
Business Pricing
CUSTOMER REVIEWS
PRODUCT INFORMATION
From the industry leader with 25 years of expertise in physical device security, Kensington has created the exclusive option to lock down Surface Studio to guard against and deter theft. Engineered specifically for the groundbreaking device, the kit consists of a lock adapter and the MiniSaver™ Keyed Lock that work together to keep the Surface Studio safe. As an official participant in Microsoft's Designed for Surface program, Kensington worked closely with their engineers to ensure we created the strongest possible security solution. Cleat Locking Technology connects the lock to the adapter and a carbon steel cable anchors to a fixed object so the Surface Studio stays where it's supposed to stay.
Lock adapter attaches underneath the back section of the Surface Studio and Surface Studio 2
Cleat™ Locking Technology uses retracting "claws" to create a strong connection between the adapter and MiniSaver Lock
Simple push-button engagement allows the Cleat to be inserted and locked into the security slot
Carbon steel cable resists cutting attempts and anchors to desk, table or any fixed structure
Pivot and rotate hinge provides great freedom of movement and easier key engagement
Independently Verified & Tested for industry-leading standards in torque/pull, foreign implements, lock lifecycle, corrosion, key strength and other environmental conditions
Register & Retrieve™ program allows you to order replacement keys
Master Keyed allows both the user and administrators to unlock or reset locks at any time. 
Surface Studio Lock Adapter
Built for strength and designed specifically to provide security for Surface Studio and Surface Studio 2 - to thwart theft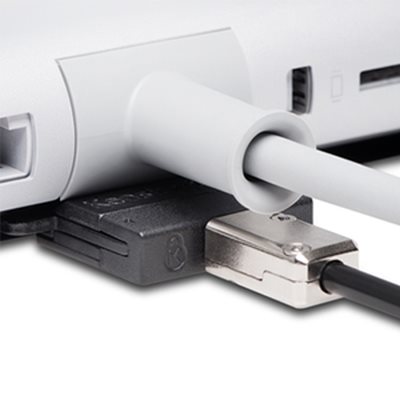 MiniSaver Keyed Lock
Featuring Cleat™ Locking Technology, the retracting "claws" grab on to the internal sides of the lock adapter, creating a strong connection to help ensure your Surface Studio stays where it belongs
Designed for Surface
Kensington is an official participant in Company's "Designed for Surface" program, which helps third-party manufacturers create exceptional accessories that work seamlessly with Surface devices
Push-Button Design
Allows for one-handed engagement into the lock adapter, quickly and easily attaching the lock inside the Kensington Mini Security Slot™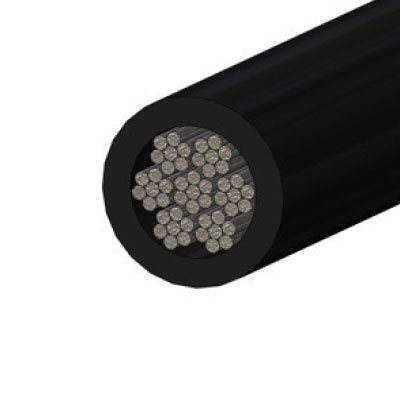 Pivot and Rotate Cable
Special hinge creates great freedom of movement, eliminating awkward angles and allowing you to insert your key with complete ease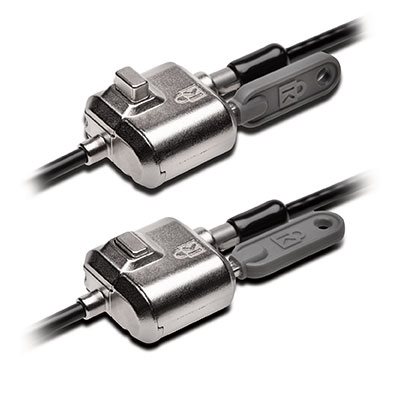 Carbon Steel Cable
Offering the same level of cut-resistance and theft-resistance as thicker cables, the carbon steel cable with plastic sheath offers security and greater mobility with 6 feet of cable
Verified & Tested
Engineered to Kensington's rigorous specifications and third-party standards in torque/pull, foreign implements, lock lifecycle, corrosion, key strength and other environmental conditions
Register & Retrieve™
Kensington's online key registration program that allows for quick, secure and easy key replacement if it ever gets lost or stolen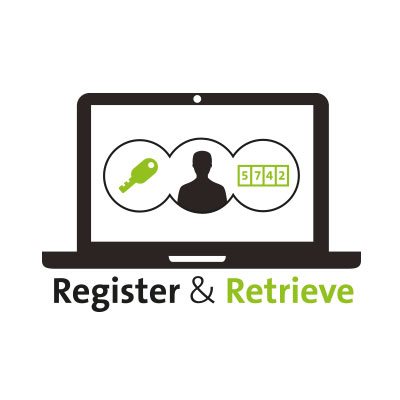 Master Keyed
Provides administrative access, so the IT manager can have a key for all locks while each user has their own individual lock and key. Each employee can protect their device with their lock while a master key provides IT universal access to unlock any piece of equipment for upgrades, relocation, replacement or misplaced/lost keys.
Business Pricing
Looking to place an order of 25 units or more for your organization? Simply fill out the form below, and someone on our team will be in contact shortly.