PRODUCT INFORMATION
Business Pricing
Specs
CUSTOMER REVIEWS
PRODUCT INFORMATION
The SD4750P USB-C & USB 3.0 Dual 4K Hybrid Docking Station w/ 135W adapter - DP & HDMI - Win/Mac is the ideal docking solution for Ultra High Definition video for up to two 4K 60Hz monitors. Features include the ability to select between HDMI 2.0 and DP 1.2 video ports, 85W of power delivery, and six USB ports.


Best for: USB-C or USB 3.0 laptops, ultrabooks, and monitors that support up to 4K
Connection technology: USB-C or USB 3.0 (DisplayLink)
Power delivery: supports USB-C PD 3.0 (85W of laptop charging)
Compatibility: Chrome OS 44 or above, macOS 10.14 or above, Windows 7 or above
# of monitors supported: 2
Video ports: 2 x HDMI v2.0 and 2 x DisplayPort 1.2++
Maximum resolution supported: single or dual monitors: 3840 x 2160 @ 60Hz
DisplayLink driver installation required
System requirements: USB-C host device must support Power Delivery. Power Delivery is not supported on USB 3.0 host devices without the use of the optional 60W power splitter (K38310NA)
Apple M1 – Our Hybrid USB-C DisplayLink docking stations are a great alternative if you are looking for multi-monitor support on your M1 MacBook
Warranty: 3 years
Dual 4K Video Output (HDMI 2.0 and DP 1.2 @ 60Hz)
Delivers Ultra High Definition images. Four video ports allow users the ability to select between HDMI 2.0 and DP 1.2 without the need for cumbersome adapters.
Six USB Ports (USB-A and USB-C)
Front: 1x USB-C 3.1 Gen1 at up to 5V/3A and 1x USB-A 3.1 Gen1 at up to 5V/2.4A; Back: 4x USB-A 3.1 Gen1 at up to 5V/0.9A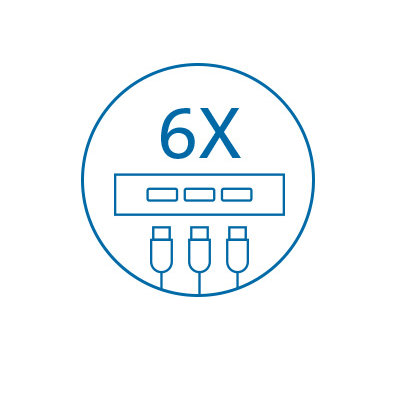 Windows, macOS, and Chrome OS Compatible
The SD4750P is compatible with Windows 10, macOS 10.14+, and Chrome OS 44+.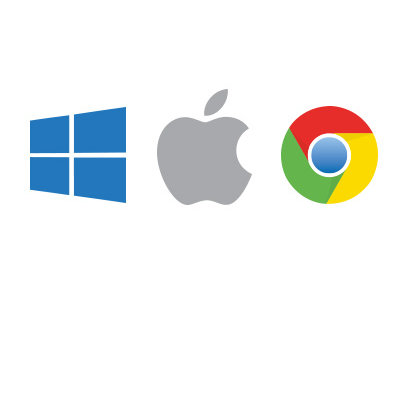 85W Power Delivery
Ideal for devices that require higher power, such as 15-inch MacBook Pro models introduced in 2016 or later. For USB 3.0 laptops requiring power delivery, see our optional 60W Power Splitter (K38310NA/EU).
Three-Year Warranty
Rest assured knowing you're covered by Kensington.
Free DockWorks™ Software
Only Kensington ensures the best connection, performance, and security from your dock. Seamlessly, effortlessly, reliably, and free.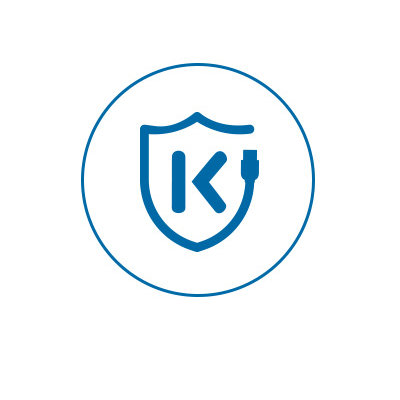 TAA-Compliant
Supports federal government purchasing protocols.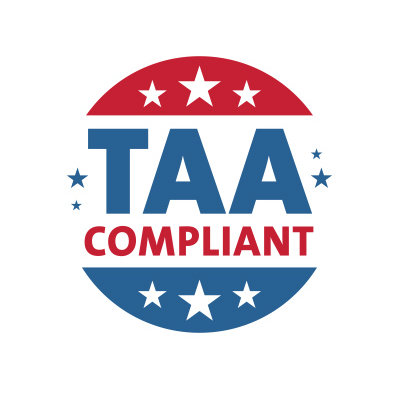 Business Pricing
Looking to place an order of 25 units or more for your organization? Simply fill out the form below, and someone on our team will be in contact shortly.

Specs
Connection Technology
USB-C or USB 3.0 (DisplayLink)
Driverless
No
Additional Screen Outputs
2
Video Ports
DisplayPort++, HDMI
Maximum Resolution
4K
Power Delivery
85W
Operating System(s)
Chrome OS, macOS, Windows
Number of USB Ports
6
USB Fast Charging
Yes
TAA Compliant
Yes
Docking Station Family
The Task Master
DockWorks
Yes
Best For
USB-C or USB 3.0 Laptops & Ultrabooks and Monitors that support up to 4K
Compatibility
Chrome OS 44 or above, Windows 7 or above, macOS 10.14 or above
USB 3.0 Ports
5x: (1) USB 3.1 Gen1 (front) with 5V/2.4A fast-charging & (4) USB 3.1 Gen1 (back) supporting 5V/0.9A
USB-C Ports
1 x: USB 3.1 Gen1 (front) with 5V/3A charging
Audio
1 x 3.5mm Microphone port (front), 1 x 3.5mm Headphone port (front)
Data Transfer Speeds
Supports up to 5Gbps data transfer speed
Ethernet Speed (Mbps)
1000, 100, 10
Maximum Resolution Supported
Single or Dual Monitors: 3840 x 2160 @ 60Hz
Warranty
3 Years
Plug & Play
DisplayLink driver installation required
Security Slot Compatibility
Kensington Security Slot
System Requirements
USB-C host device must support Power Delivery. Power Delivery is not supported on USB 3.0 host devices without the use of the optional 60W power splitter (K38310NA)
USB-C Power Delivery
Supports USB-C PD 3.0 (85W of laptop charging)
Video Output
2 x HDMI v2.0, 2 x DisplayPort 1.2++
4K Support
Yes
Packaging Width
118mm (4.65in)
Packaging Length
85mm (3.35in)
Packaging Height
273mm (10.75in)
Packaging Weight
1.345kg (2.97lbs)
CUSTOMER REVIEWS